MISS anything in the past week? Don't worry here's the complete SBF wrap-up from the biggest stories in sports from the last 7 days.
IF you like what you read be sure to check out more SportsbyFry articles by hitting this link. Make sure you keep up to date with the latest What We Learned Last Week articles and follow my fan pages on Facebook and Twitter and Instagram to never miss a minute of the action!
---
STREAKING SEASON
THE Cavaliers silenced their doubters real quick by winning 13 straight games in the last few weeks before the hot-handed Victor Oladipo ruined the party. Cleveland isn't the only NBA team with a noteworthy win streak as Houston have played their way to 10 straight W's (16-1 as well since starting 5-3). It's no coincidence that Chris Paul's return has meant the Rockets haven't lost and at the moment they have put the rest of the league on notice.
5 IS THE MAGIC NUMBER WHEN IT COMES TO THE BALLON D'OR
CAN anyone give you a definitively answer as to who is better between Messi and Ronaldo? Seriously, how do you split the pair? The Ballon d'Or award could have been a good way of choosing a winner…until last week. Ronaldo claimed the award for the fifth time in his career, tying, you guessed it, Messi, who finished runner-up for the 2017 honours. With both player now owning five wins and five runner-up placing's next year's honours could be a very interesting race indeed.
Image from edition.cnn.com
MAYFIELD IS CROWNED COLLEGE FOOTBALL'S FINEST
ON Sunday, College Football's worst kept secret was confirmed when Baker Mayfield was named the Heisman trophy winner. He will likely be one of the first QB's drafted after an insane season that saw Oklahoma finish as a #2 seed in the final Playoff rankings led by Mayfield's 4,340 passing yards through 13 games (which included a Big 12 championship triumph). Can he cap it off and win it all?
THE MARLINS CLEAN HOUSE
TALK about a rebuild. The now 'Derek Jeter' led Marlins were always going to deal Giancarlo Stanton, that was no secret to Miami fans. But waking up to see that Dee Gordon is now a Mariner, that was a bit of a shock. With Gordon now residing in Seattle and the reigning MVP Stanton finding his way to New York and joining the Yankees, the next few seasons are going to be tough to stomach for Miami fans.
JAH IS FREE!
FINALLY…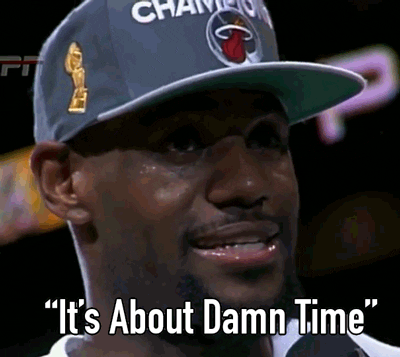 AFTER DNP's on DNP's, Okafor can pull the splinters out of his ass and contribute to a team. The Brooklyn Nets are the franchise that will house Jahlil for the remainder of his contract (and beyond?) after they traded Trevor Booker for the third year big, plus Nik Stauskas and a future second rounder. It's not a bad trade for each team and it's a worthwhile gamble for a Nets team desperate to inject more youthful talent into their squad. Good times all around.
DOWN GOES 1 & 2
FIRST it was No. 1 Duke, then it was No. 2 Kansas. The top two college basketball teams copped their first loss of the season last week with the Blue Devils falling on Saturday to the previously 7-3 to commence conference play. However, a night later the second-ranked (according to the polls) Jayhawks fell at the hands of the Washinton Huskies. It's a quick reminder that at any point college sports can be flipped on their head, making us all come back salivating for more.
WENTZ GOES DOWN AND RODGERS STANDS UP
AS if we haven't been tormented enough. The football gods slapped us in the face again on Sunday and this time they took the MVP frontrunner from us. The Eagles/Rams game was shaping as an instant classic until there was 3:55 left in the third quarter and Carson Wentz's ACL had other ideas. While Philly's future looks ominous, the Packers future is all of a sudden bright as ever. The return of 'The Chosen One' Aaron Rodgers couldn't come any sooner with a game against the Panthers awaiting them. If Green Bay is going to make the playoffs they will need a 100% Rodgers. Then again, running the table isn't a foreign concept for the 2x MVP.
Peace ✌️